Teesuksen teemuki - TEESUS
Original price
$16.00
-
Original price
$16.00
TEESUS teemuki
Tämän kivasti muotoiltu astia kädensijalla on mitä parhain alusta veden muuttamiseksi teeksi. Korkealaatuinen posliini oikein matta pinnoituksella. Ulkoa punaisessa ja sisältä valkoisessa mukissa on TEESUS logo laserkaiverretuna. Mukiin mahtuu 3dl juomaa, muista pitää muki täytenä itsellesi...
TEESUS huomauttaa --> on hyvä pestä mukinsa käsin ja välttää tiskikonetta.
TEESUKSEN UUSI TEESTAMENTTI, eli miten menetellä parhaan kokemuksen saavuttamiseksi
Minä olen teesus, sinun teesi. Älkööt sinä muuta teetä kuppisi enää halaja.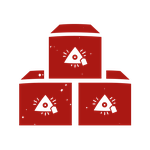 Teesusta sinun on aina varastossa pitämäsi, näin on teesuksen tahto.

Niin sinun tulee pitämän Teesuksesi valolta suojattuna ja kuivassa sekä viileässä.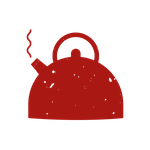 Aina Teesus tulee kiehuvan kuumalla vedellä valmistavan.

Jos juot joukossa, tee kuin Mooses ja jaa Teesuksestasi muillekin.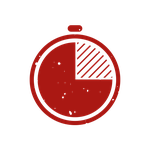 Koskaan ei sinun pidää Teesustasi kiiruhtaman, Teesus ottaa sen ajan minkä Teesus ottaa.

Sinun tulee aina tarjoaman Teesusta myös lähimmäisillesi.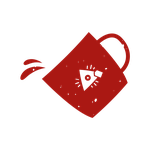 Älköön sinun koskaan tule sylkemän naapurisi teehen.

Sinä ole taivaissa ja maanpäällä ylistetty kunhan vaan muistat kierrättää.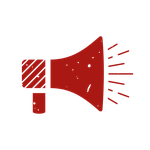 Aina sinun tulee muistaa Teesuksen ilosanomaa julistaa, missä sitten menetkin ja oletkin. ja kertoa että Teesusta saa Tarotpuodista, Hämeenlinnasta!
Valmistus ohje
Parhaan lopputuloksen saat käyttämällä yhden TEESUS pussillisen per 2dl kiehautettua kuumaa vettä ja hauduttamalla sitä 5-8 minuuttia (Anteeksiantamus ja (Risteennaulitseminen), 1-4 minuuttia (Kirkasteetuminen) ja 3-8 minuuttia (Ylösnousteemus). Eri ajat koska eri sisältö --> AAMEN
Delivery time
Our mailing days are Monday, Wednesday and Friday. We do pack on other days and you may be pleasantly surprised at the speed of delivery. We will try to let you know if there is a problem with your order.